Dining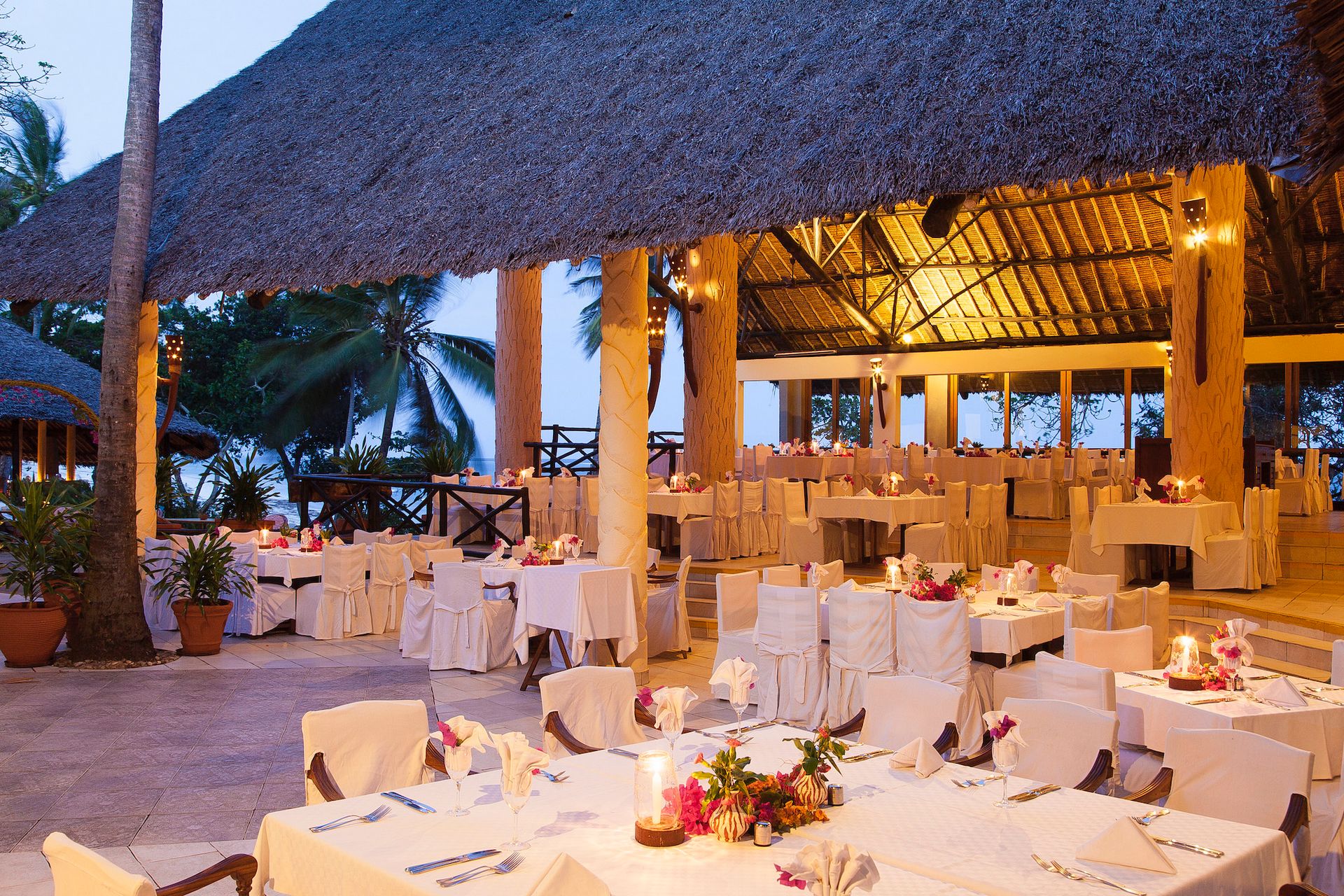 MARHABA RESTAURANT
Perfect for a romantic evening or special occasion, the Marhaba is cooled by the sea breeze and offers an incredible view of the Ocean below.

Overlooking the Indian Ocean, Marhaba offers a wonderful dining experience in a trendy East-Asian ambience. An ideal venue for a romantic evening with personalized service and attention to every detail.
Specialising in seafood and grills, Marhaba guarantees our guests a gastronomic sensation for the palate. The know-how of our highly experienced chefs ensure all our guests' expectations are surpassed.
Open 7:30PM-11pm.

TANGEZI RESTAURANT (at KOLE KOLE)
The Tangezi restaurant offers Italian gourmet cuisine based on fresh ingredients which come together to create exquisite dishes and flavours.
Specializing in fresh seafood from the Indian Ocean the Tangaezi is the perfect setting to enjoy delectable cuisine.
The Tangezi is renowned to be amongst the best restaurants on Diani beach offering a very special dining experience.

Please reserve your table.
20% discount on food for hotel residents.